See below for the key tournament dates. The full schedule, along with tournament structures, can be found here.
EPT Open Madrid Main Event: June, 26-30 – €1,100
As well as exciting action at the tables, the following activities will also be taking place in Madrid: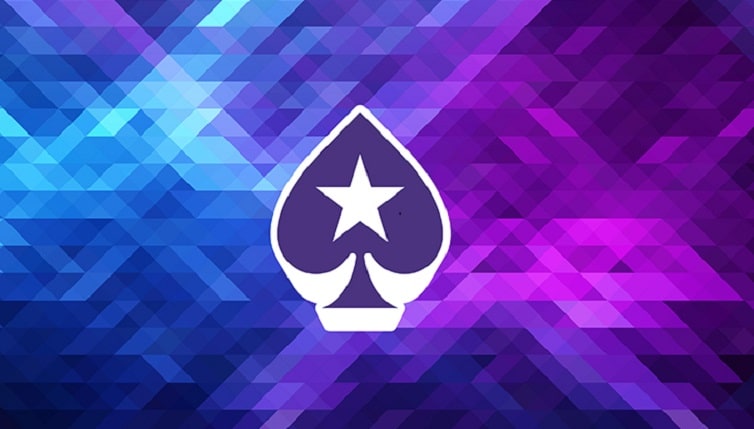 Twitch Webcast
Follow the action from Madrid and watch the final three days of the Main Event on Twitch. Join these PokerStars streamers and experience the EPT Open Madrid:
Players' Party:
The Players' Party will be held on June 27 at the Garden Bar from 20:00. Don't miss the 'Spanish Fiesta' theme and plenty of activities, including a VR machine, giant foosball table and air hockey.
Fun off the Felt
All players can enjoy free water and soft drinks through the event, plus:
Thee Best Hands loyal program: get a free 30-minute massage for every 10 hours of massage booked
Free Merchandise: available for all Main Event players
Happy Hour at the Garden Bar: every day, June 28-30, from 20:00 until 22:00. Jump into the daily beer pong challenge in each Happy Hour for a shot at great giveaways.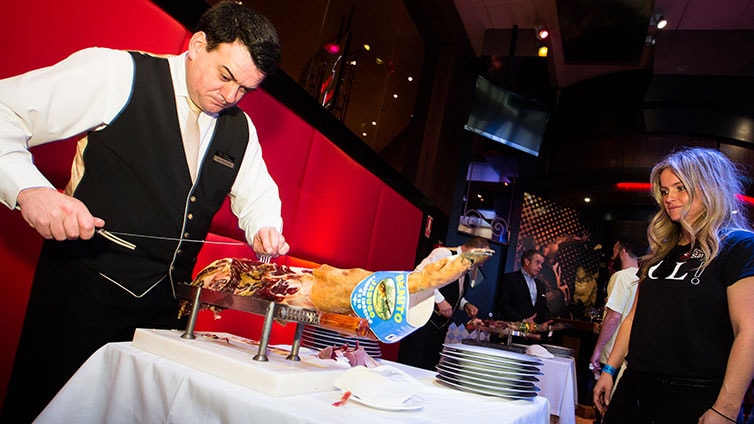 PokerStars Qualifier Benefits
Free Casino Transport: All qualifiers staying at the Melia Hotel can take advantage of free transportation to/from the Casino. Click here to see available times.
Designer VIP Shopping Experience: VIP Experience at Las Rozas Village, which has over 100 luxury fashion & homeware boutiques at up to 60% off retail prices.
The VIP experience takes place on June 29 and includes:
Transfer to and from the Melia Hotel to Las Rozas Village
VIP service and welcome from the Reception staff
Free VIP card
Map of the Village
Complimentary drinks for all attendees
Get ready for EPT Open Madrid!
Here's a taste of what you can expect on and off the tables.
You can buy-in in advance using your credit card via the Casino Madrid website here.
Once registered for the tournament of your choice, you can collect your ticket (including your table and seat number) from the Casino – available two hours before the start of each tournament.
For more information on Buy-in and Payout options click here.
Please find details below for all cash games offered at Gran Casino Madrid Torrelodones.
Cash games will run from 16:00 until 05:00 (Sunday to Thursday) and from 16:00 to 06:00 (Friday and Saturday).
The rake is 5% on all the games up to €10/€10 and 3% on all the games above €10/€10.
| GAMES | MIN BUY-IN | MAX BUY-IN | RAKE |
| --- | --- | --- | --- |
| TX 1/3 | €50 | €500 | €12 |
| TX 2/5 | €100 | €1,000 | €15 |
| TX 5/5 | €250 | €1,500 | €15 |
| TX 5/10 | €500 |   | €15 |
| TX 10/20 | €500/€1,000 |   | €20 |
| TX 10/20 | €1,000/€2,000 |   | €30 |
| TX 20/50 | €5,000 |   | €50 |
| TX 50/100 | €10,000 |   | €50 |
| PLO 2/2 | €50 | €500 | €12 |
| PLO 2/5 | €100 | €1,000 | €15 |
| PLO 20/50 | €5,000 |   | €50 |
| PLO 50/100 | €10,000 |   | €50 |