EPT Barcelona
Festival Dates: August 21-September 2, 2018
Play this event for the chance to win one of TEN Platinum Pass packages to the PokerStars Players NL Hold'em Championship worth $30,000 each!
Here's how you could win a Platinum Pass in the EPT Main Event:
Win the EPT Main Event
Be the longest lasting qualifier in the Main Event (both live and online qualifiers are eligible)
Win the crazy pineapple hand challenge*
Here's how you could win a Platinum Pass in the EPT National:
Win the EPT National
Win the crazy pineapple hand challenge*
Here's how you could win a Platinum Pass in the EPT Cup:
Win the EPT Cup
Win the crazy pineapple hand challenge*
Platinum Pass packages will also be awarded via the following methods:
One Platinum Pass added to tournament #25 - PSPC Package Qualifier
One Platinum Pass awarded for the crazy pineapple hand in tournament #23*
One Platinum Pass awarded for the crazy pineapple hand in tournament #28*
For more details, click here.
*At the start of Day 2 in applicable tournaments we will run a Crazy Pineapple Flip Out Hand on each table. The winner of each table will move to the next round (via a Shootout Format) where another Crazy Pineapple Flip Out Hand will take place. This will continue until we have one winner, and the winner will be awarded a Platinum Pass. If there is a split pot at any time, the players who split the pot will take part in another hand. Normal play will resume for all tables in the tournament thereafter.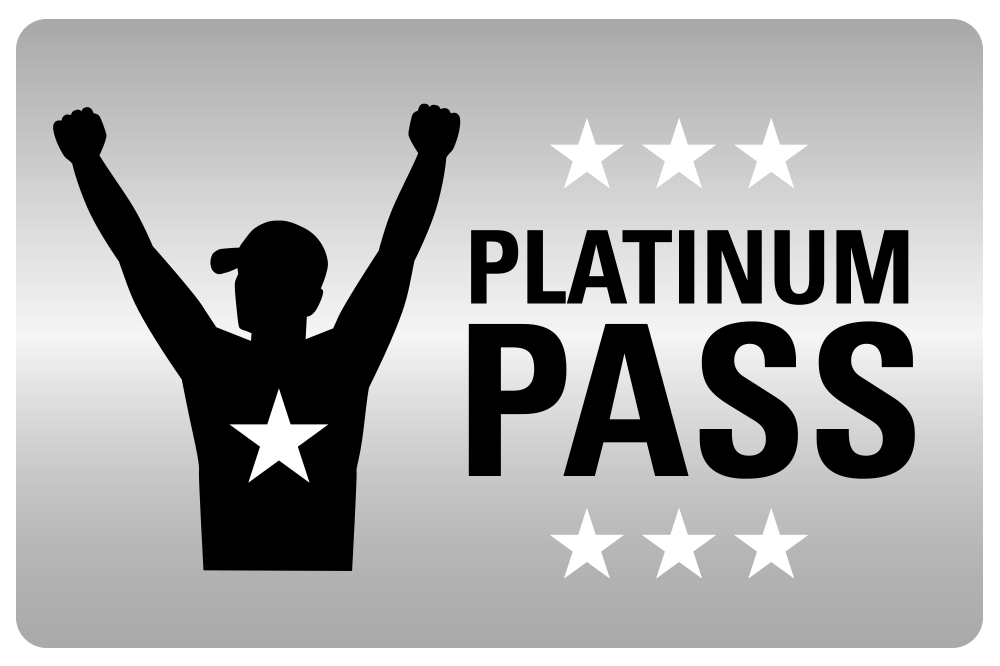 Key Dates & Event Info
The full schedule, along with tournament structures, can be found here.
See below for key tournament dates.
EPT National: August 22-26 – €1,100
EPT Super High Roller: August 25-26 - €100,000
EPT Main Event: August 27-September 2 - €5,300
EPT High Roller: August 31-September 2 - €10,300
As well as exciting action at the tournament tables, all attendees can benefit from the following:
Venue: Bestial, Carrer de Ramon Trias Fargas, 2-4, 08005 Barcelona (a two-minute walk from the Casino)
Date & Time Sunday, August 26 from 21:00 to 00:00 local time
Open bar, free food and Mojito stations!
Please Note: From 00:00 local time onwards, the venue will open its doors to the public.
Location: Main Lobby, next to the Information Desk
Date & Time: August 21 to September 2
PlayStations and a variety of games will be available every day.
Visit our pop-up store at the Casino and grab PokerStars, EPT and PSPC merchandise throughout the festival. You don't need to have a Stars Account or StarsCoin to buy items. The VIP pop-up Store will accept cash and credit cards only.
PokerStars online qualifiers, get a 15% discount card to use on purchases.
Get a €7 voucher for each event your register for in Barcelona. Use these vouchers at a wide range of food and beverage outlets.
Buy-in
To view full details of how to buy-in to any tournament click here.
In addition, you can pre-register by credit card and secure a spot in your chosen events, via the Casino Barcelona Online shop, available here.
If you pre-register you will skip the registrations line and will be able to get your ticket at PSLive Ticket Collection desks.
Venue
The license holder and operator of this event is Casino Barcelona.
Casino Barcelona (annexe at Hotel Arts)
Marina, 19-21 (Port Olímpic)
08005 Barcelona
Spain
Contact Telephone: (34) 900 354 354
Dress code: Casual, but no sportswear/shorts
Minimum age: 18 years+
NB: Must bring a valid government issued passport or ID to participate.
Travel & Accommodation
PokerStars Travel offers a wide range of accommodation options, including discounted rates, specifically for PokerStars players.
For accommodation information please visit the PokerStars Travel site. If you have any questions about accommodation contact info@pokerstarstravel.com or call +34 93 325 6777.
Further information will be emailed to all full package qualifiers within seven days of winning a satellite.
Airport Transfer
A dedicated airport transfer service from Barcelona El-Prat airport to city centre hotels is available for all players. Contact the PokerStars Travel team or call +34 93 325 6777.
Travel
The nearest airport is Barcelona – El Prat Airport, which is roughly 12km from city's centre. The airport operates daily flights to and from most of the world's largest cities, and PokerStars Travel can arrange a transfer for you from the airport to your Hotel or Casino Barcelona. There is also the Metro Underground, as well as the Aerobus connecting from the Airport to Barcelona City Centre.
Cash Games
You can find all information about Cash Games here.