PokerStars and Monte-Carlo®Casino EPT
Festival Dates: April 24-May 4, 2018
Play this event for the chance to win one of five Platinum Pass packages to the PokerStars Players NL Hold'em Championship worth $30,000 each!
Here's how you could win a Platinum Pass:
Win the EPT Main Event
Win the EPT National
Be selected in one of the EPT Main Event or EPT National Day 2 Draws
Win the PSPC Live Satellite, with one Platinum Pass added
For more details, click here.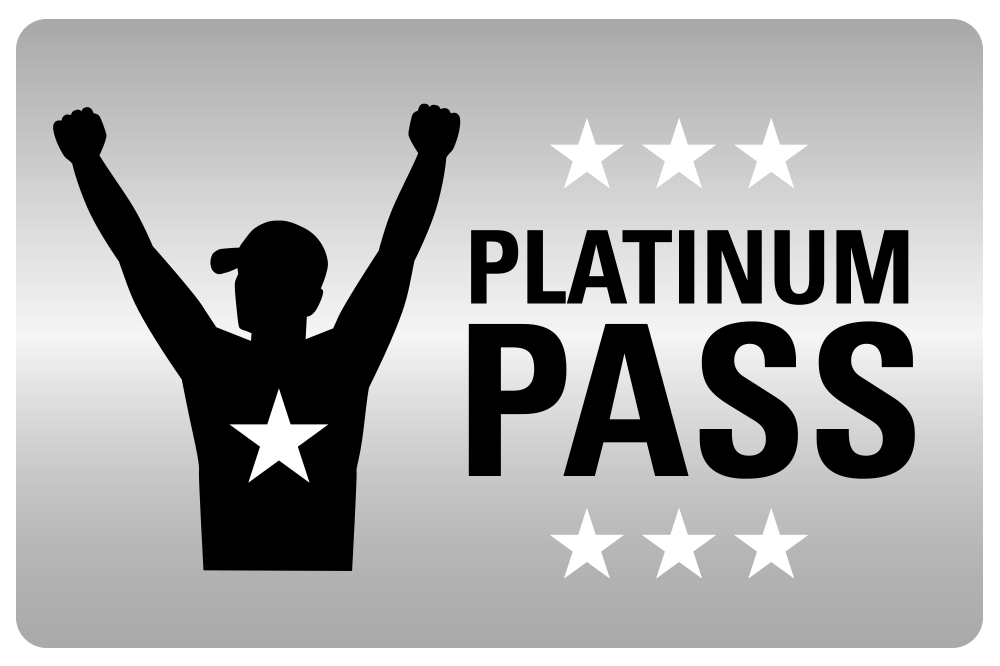 Key Dates & Tournament Schedule
The full schedule, along with tournament structures, can be found here.
See below for the key tournament dates.
EPT National - Single Re-Entry per Flight: April 25-28 - €1,100
EPT Super High Roller - Single Re-Entry: April 26-28 - €100,000
EPT National High Roller - Single Re-Entry: April 27-28 - €2,200
EPT Cup - Single Re-Entry Per Flight: April 26-29 - €330
EPT Main Event - Single Re-Entry: April 28-May 4 - €5,300
EPT High Roller - Single Re-Entry: May 2-4 - €25,000
After listening to your feedback, all No Limit tournaments in Monte-Carlo will feature the exciting big blind ante format – whereby the big blind pays the antes for all players on the table at the start of each hand.
Plus, for the first time ever, we are expanding the use of shot clocks to the EPT Main Event from Day 2 onwards.
Events 1, 7, 12 (from Day 2), 17, 24, 29, 38 will also feature shot clocks.
As well as exciting action at the tournament tables, all attendees can benefit from the following:
A 10% discount on the poker room menu PLUS we will be giving out complimentary food vouchers to players during all events (including re-entries) on the schedule. Players who participate in the €1,100 buy-in EPT National and/or the €5,300 Main Event will receive additional vouchers for each successive day they progress in the tournament(s) – available through to the final table(s).
Win a PokerStars Players NL Hold'em Championship Platinum Pass worth $30,000!
The chance to meet Team PokerStars Pros
Players' party including guest
Free player merchandise
Buy-in
Buy in details will be released soon. Keep checking the EPT Buy-in page for more details.
Venue
The license holder and operator of this event is Société des Bains de Mer.
Sporting Monte-Carlo
26 Avenue Princess Grace
Monte-Carlo 98000
Monaco
Dress code: Casual, but no sportswear.
Minimum age: 18
NB: Must bring a valid government issued passport or ID to participate. Citizens of Monte-Carlo are not allowed to take part in any tournament or cash games.
Travel & Accommodation
PokerStars Travel offers a wide range of accommodation options, including discounted rates, specifically for PokerStars players.
To book your transfer or for accommodation information please visit the PokerStars Travel site. If you have any questions about accommodation contact the PokerStars Travel team or call +34 93 325 6777.
Further information will be emailed to all full package qualifiers within seven days of winning a satellite.
Airport Transfer
A dedicated airport transfer service from Nice airport to hotels is available to all players at special rates. To book your transfer contact the PokerStars Travel team or call +34 93 325 6777.
Travel
Don't let the fact there is no international airport in Monaco hold you back. The nearest airport is in France (Nice - Cote d'Azur Airport), which is roughly 22km (about 14 miles) from Monaco. The airport operates daily flights to most of the world's largest cities, and PokerStars Travel can arrange a transfer for you from the airport to Monaco. There are also regular Rapides Côte D'Azur buses connecting Monte-Carlo with the airport's terminals.
The Monaco - Monte-Carlo station is linked to neighbouring France and Italy, and most international trains will stop here, including the 'Ligure' (which links Marseille and Milan), 'train bleu' which operates between Paris and Ventimiglia, as well as the famous high-speed TGV between Nice and Paris also stop here. A TGV train between Paris and Monte-Carlo takes just under seven hours.
Cash Games
You can find the complete Cash Game information here.
€1/€2 games may be offered at non-peak times for limited number of hours, and a limited number of tables. Please speak with floor staff at the event to check availability.